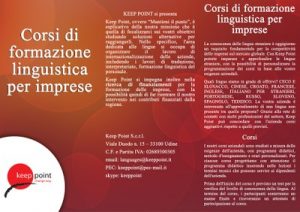 The globalization processes indicate a strong international opening which promotes commercial exchange, activities abroad, etc. Keep Point is at your service to help you achieve these goals.
The Linguistics Area in particular offers specific support to the internationalization process of companies by offering translation and interpreting services as well as the organization of contacts, meetings and events abroad, business research support, electronic communication and management of internal communication within international partnerships (dedicated electronic mail).
These services are also available to public and private institutions that often participate in projects that involve cooperation and international development. KP can participate in public tenders as its staff holds the necessary academic titles (Master's Degree).
Within the globalization process, which we are currently living in, it is fundamental that companies open themselves towards markets in other Countries. The linguistics area therefore offers a concrete support to the company's internationalization process.