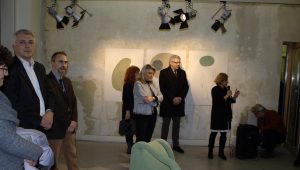 We offer projects of cultural relaunch and development which are personalized to the demands of the public and private sector.
We intervene with project consultations that enhance social and educational activities in the field of arts.
We provide coordinated actions, tools, reports and services in order to offer organizational strategies that aim at events' efficiency. We organize initiatives and events: in particular, we offer cultural services in relation to museums; we guarantee quality for activities related to education; we offer image support through the graphic design of elements that lead from the study of the logo to the construction of the website; we take care of press relations, elaborate editorial contents which also entails correcting drafts in detail; we provide translations even for specific linguistic areas related to the world of arts and culture.